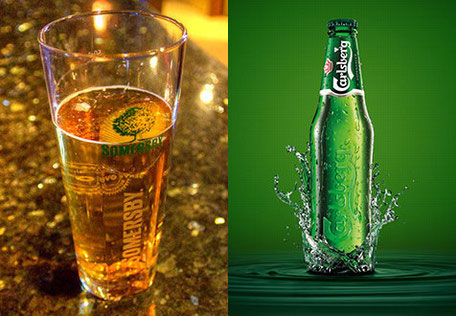 We now have Somersby Cider and Carlsberg on tap!  
---
Somersby Apple Cider is a refreshing drink, usually served with ice, for a nice cold one when you're in the mood.
Somersby Recipes: Add a shot of Triple Sec for a "Heart of Gold", or get one with a fireball shot and a splash of grenadine to make an "Apple of My Eye".
---
Carlsberg is a Danish pilsner beer, known for receiving Royal Warrants in Denmark and the UK.

---